Shimmers Hair Salon is a 'My New Hair Salon'. The pioneering new charity founded by and inspired by Trevor Sorbie MBE.

The charity provides advice and supports a national network of independent salons and professionals who provide a wig styling service for people suffering from Alopecia, Cancer and General Medical Hair Loss. They pledge their commitment to responsible training and provide a caring and respectful service for their clients.

It is the first UK charity to focus soley on providing responsible, nurse-led education and training, giving support for those who suffer medical hair loss and requiring natural looking wigs.
​
Owner Lynne Webster (Cert.Ed) is one of only 1,000 stylists in the UK to be trained by Trevor Sorbie M.B.E, three times British Hairdresser of the Year at the prestigious L'oreal Headquarters, London.​
Lynne said "It was a pleasure to work along side one of my icons and to be trained by him in the art of cutting wigs which, in turn enables a client feel better about themselves through their own image. 
Currently I am working with Trendco a superior Wig company. I love how natural and beautiful these wigs feel, I also texturise and cut the wigs for a more natural even look. I find it fascinating cutting and tailoring wigs to suit clients face shapes and needs, more so, the confidence I can give a client who has been feeling at a low ebb through image issues. My salon provides help, advice and support to anyone living with the effects of any medical hair loss. Understanding hair loss can affect people in many different ways, both emotionally and physically.
​
Both Shimmers Hair Salon and My New Hair can provide support and help and to give you the hair you deserve.
​
For anybody requiring a wig please feel free to browse the the Trenco website at your leisure www.TrendcoWigs.co.uk. We have a room for privacy at Shimmers Hair Salon and we also have brochures in the salon and selected wigs and pieces to try on. 
​
We also have a bespoke Wig Making Service to tailor to every need and requirement giving that extra special look to help you feel beautiful."
Please reload
Tigi Nation (Forum)
- We are a member!
Tigi Nation is an elite group of hair dressers who contribute to the Tigi Forum. Only 300 participants are asked to be part of Tigi Nation forum where they give advice on hair care, styling, products and techniques.
Owner Lynne Webster is a member of Tigi Nation and Shimmers hair Salon helps to trial new products and give feedback ensuring shimmers customers receive the latest products and information.
​
TIGI & Bed Head
Early this year Shimmers became an official TIGI and TIGI Bed Head salon. We now use and stock products from the TIGI and TIGI Bed Head ranges. TIGI hair products are salon quality giving you healthy hair every day.
​
TIGI Academy Manchester
Our staff are all qualified and attend courses at the TIGI Academy Manchester to keep up with the latest techniques and styles.
​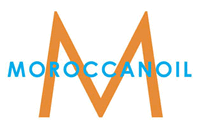 Morrocanoil is a luxury hair oil which is a powerful antioxidant and UV protector which is rich in vitamins giving you healthy and shiny hair.
Balmain Hair has several application systems which adds length, color and/or volume to your hair giving you the style you want.