Shimmers is a Member of The Fellowship For British Hairdressing - 2017

Shimmers Hair Salon was the first salon in the borough to receive the 'Fellowship of British Hairdressing' status. Salon owner Lynne Webster said "I am delighted that my salon and staff have been given the Fellowship Membership which will now allow us to work within the best of the industry. My creative team and I are really excited."
The Fellowship for British Hairdressing is a worldwide association of leading hairdressing professionals committed to promoting quality standards and well-being within their industry through a process of enhancing creative and commercial ideas. Only the best salons in the industry, or those who are striving to be the best will receive Fellowship status. The Fellowship of British Hairdressing aims to help maintain traditional hairdressing skills and values while incorporating and encouraging innovative, progressive and forward-thinking ideas. The Fellowship actively encourages young talent and ongoing education. This can also be seen through its new initiative Clubstar, a competition open to young stylists of which Shimmers will be entering.
It's only been a month since the Shimmersteam have been part of The Fellowship of British Hairdressing and already they have been to the West End of London for a Masterclass with the finest stylists in the country right now. They are also on an advanced Masterclass course with Trevor Sorbie of Manchester and on a members night in Manchester where they will produce their own catwalk show. This could take them to Salon International London were potentially they could be on the Fellowship stage projecting their vision to a global audience through their own creative hairdressing. 
The Fellowship Of British Hairdressing Masterclass
- London
In 2016 the Shimmers Team were at The West End, London for a Masterclass with the Fellowship Creative Team and were also guests in this audience Fellowship Hairdressing - Masterclass 2016.
Please reload
Tigi Nation (Forum)
- We are a member!
Tigi Nation is an elite group of hair dressers who contribute to the Tigi Forum. Only 300 participants are asked to be part of Tigi Nation forum where they give advice on hair care, styling, products and techniques.
Owner Lynne Webster is a member of Tigi Nation and Shimmers hair Salon helps to trial new products and give feedback ensuring shimmers customers receive the latest products and information.
​
TIGI & Bed Head
Early this year Shimmers became an official TIGI and TIGI Bed Head salon. We now use and stock products from the TIGI and TIGI Bed Head ranges. TIGI hair products are salon quality giving you healthy hair every day.
​
TIGI Academy Manchester
Our staff are all qualified and attend courses at the TIGI Academy Manchester to keep up with the latest techniques and styles.
​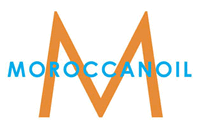 Morrocanoil is a luxury hair oil which is a powerful antioxidant and UV protector which is rich in vitamins giving you healthy and shiny hair.
Balmain Hair has several application systems which adds length, color and/or volume to your hair giving you the style you want.